Shani Dev ji Ki Aarti in Hindi English: On Shanivaar or Saturday, Shani Dev is worshiped with Vart, Chalisa and aarti. Shani dev aarti is chanted in evening puja with Loha ( iran), Til, Teel ( oil ), Sweet, Ugad dal ( black pulses ), flowers, Diya (lamps). Shani Dev ji is the Son of God Sun and color of the black. We can bless our near and dear once, friends by sending the Shani Dev ji aarti picture or share images with Facebook whatsapp status msg SMS wallpaper hd photo messages pics pictures fb quotes.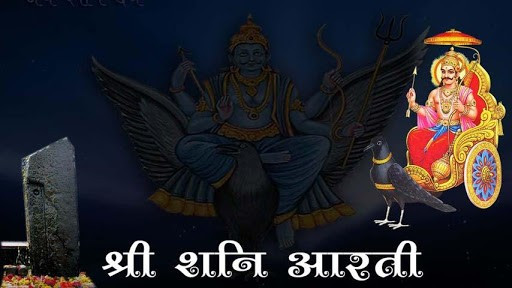 Shani Dev ji Ki Aarti in Hindi:
जय जय जय श्री शनि देव भक्तन हितकारी,
सूर्य पुत्र प्रभुछाया महतारी॥ जय जय जय शनि देव॥
श्याम अंग वक्र-दृष्टि चतुर्भुजा धारी,
नीलाम्बर धार नाथ गज की असवारी॥ जय ॥
क्रीट मुकुट शीश राजित दिपत है लिलारी,
मुक्तन की माल गले शोभित बलिहारी॥ जय ॥
मोदक मिष्ठान पान चढ़त हैं सुपारी,
लोहा तिल तेल उड द महिषी अति प्यारी ॥ जय ॥
देव दनुज ऋषि मुनी सुमिरत नर नारी,
विश्वनाथ धरत ध्यान शरण हैं तुम्हारी ॥
जय जय जय श्री शनि देव॥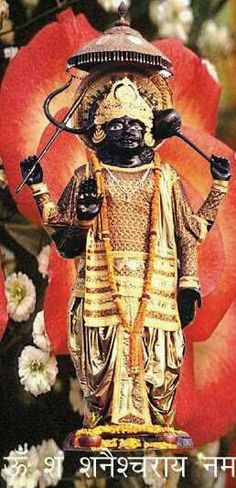 Shani Dev ji Ki Aarti in English:
Jai jai shri shanidev bhaktan hitakaari
Sooraj ke putra prabhu chaaya mahataari. Jai..
Shyaam ank vakra drasht chaturbhujaa dhaari
Nilaambar dhaar naath gaj ki sawari. Jai..
Kirit mukut shish sahaj deepat hai lilaari
Muktan ki maal gale shobhit balihaari. Jai..
Modak mishtaan paan chadhat hai supaari
Lohaa til tel udad mahishi ati pyaari. Jai..
Dev danuj rishi muni surat nar naari
Vishwanaath dharat dhyaan sharan hai tumhaari. Jai..
More posts about Shani Dev ji aarti, Chalisa and Images etc :
More posts about Hanuman ji Mantra, aarti, Bahuk, Chalisa and Images etc :